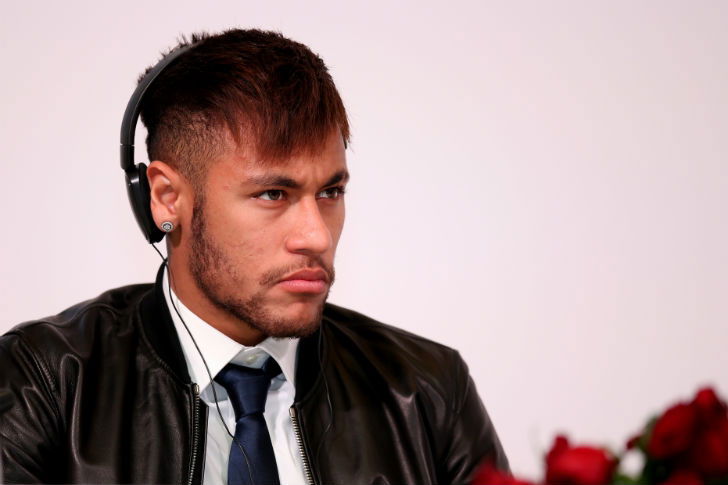 FOOTBALL finance just can't keep out of the news and it has been confirmed that Barcelona star Neymar will be charged with fraud and corruption.
Like so many South American superstars, the Brazilian's parents are involved in his management as well as day-to-day financial affairs so his father at least will also be charged.
The reason for the prosecution centres on Neymar's transfer from Santos in 2013 with his transfer fee being declared at €17 million when it was once suggested that the actual fee was €57 million although the court now suggests that the actual fee was nearer €25 million.
Following the example of a number of other players, Neymar had a deal with a third party group, in this case the Brazilian investment company DIS which was entitled to 40 per cent of any transfer fee.
They received €6.8 million but the court believes that they were 'short changed' by €3.5 million which is the reason for the charges which also include Barcelona president Josep Maria Bartomeu and his predecessor Sandro Rosell who it is suggested were aware of the deception.
Originally in 2016, a Spanish court ruled that the matter should be subject to a civil action but has now been persuaded by the prosecutor that the player and his father were aware of an allegedly fraudulent arrangement between Barcelona and Santos to defraud DIS.
Prosecutors are calling for a two-year prison sentence and €10 million fine for Neymar whilst DIS want to see five years and at the very least a suspension of his right to play in Spain for the period of any sentence, even if a suspended one.
The Barcelona club has already paid a €5.5 million fine in order to settle a different case with similar circumstances but these accusations still continue to arise and there is a separate investigation taking place in Brazil.