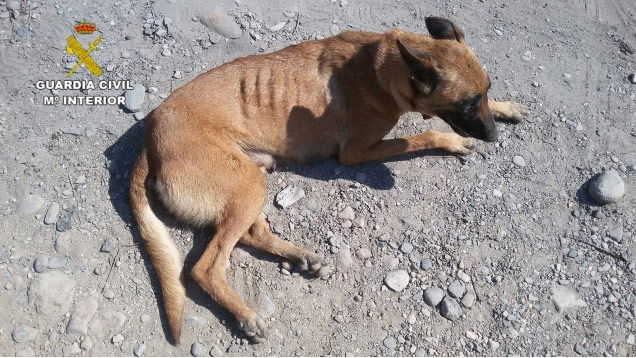 GUARDIA CIVIL officers have arrested a man after 19 neglected dogs were found on a farm in El Ejido, Almeria.
Two of the dogs were found lifeless and were being devoured by the rest.
The remainder of the animals had a clear signs of starvation.
The surviving dogs have been transferred to an animal protection association in Almeria in a bid to save their lives.
In addition the Guardia Civil also recovered a stolen van from the property.