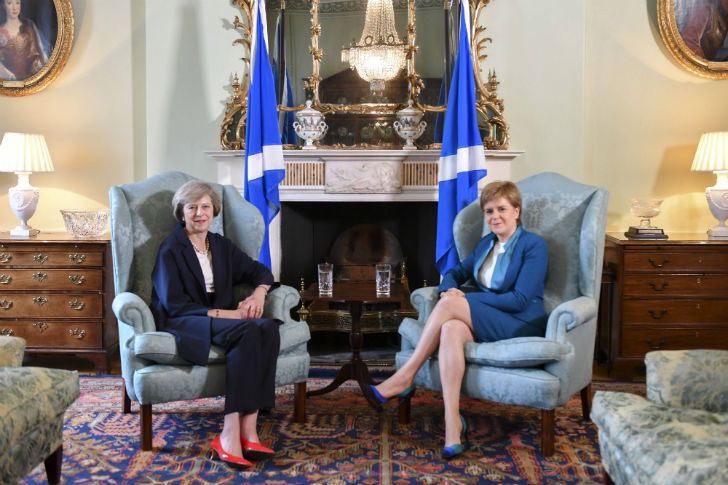 AS the UK Parliament meets today to consider the Lords amendments to the proposed Article 50 White Paper, the general consensus of opinion is that the Commons will reject the two amendments and then the Lords will capitulate.
If this assessment is correct, the triggering of Article 50 could be imminent which has prompted Scottish First Minister Nicola Sturgeon to confirm that she intends to request a second Independence Referendum for Scotland within a week.
It would follow that the Scottish Parliament would approve such a request as the Greens have already indicated that they would support the SNP over such a request which then means that Scotland would send what is known as a Section 30 order to Westminster.
In such a scenario, it may be politically difficult for the Conservative government to reject the request but a huge amount will rest on the timing of such a referendum with the SNP wanting it to take place prior to Brexit and the British government more likely to argue that it could only reasonably take place after the UK leaves the EU.
Leader Sturgeon believes that she and her advisors have found a way for an Independent Scotland to remain within the single market whilst Prime Minister May could well argue that she has enough to do to negotiate a workable agreement without the additional problem of Scotland getting in the way.
It doesn't appear that the Scots expect to achieve immediate membership of the EU, but would effectively continue to enjoy a number of the economic benefits if it could remain in the single market.
In the event that Scotland does get its right to a second referendum based on the fact that such a large percentage of voters wanted to remain part of the Union, there could well be further protests from those who didn't wish to leave or have changed their mind, plus politicians in Northern Ireland could well call for union with the Republic.
The next week may be very interesting for all concerned.