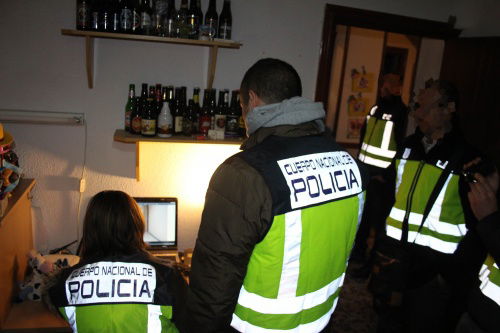 SPAIN'S National Police force has arrested 22 people and is investigating another ten for distributing photographs and videos of child pornography.
One of the detainees has also been accused of abusing his children aged 8 and 13,  one of them with mental disorder.
Two others arrested are also suspected of grooming children on the Internet. They deceived the victims by posing as teenage girls and took photographs of them naked, with which they subsequently blackmailed them.
The 22 arrests were made in Madrid (4), Alicante (4), Huelva (2), Barcelona (2), Murcia (2), Badajoz (2), Pontevedra, Guadalajara, Granada, Valencia, Albacete and Ciudad Real.
Another 10 people have also been investigated in Zaragoza (2), Seville (2), Madrid, Barcelona, Vizcaya, Navarra, Granada and León.