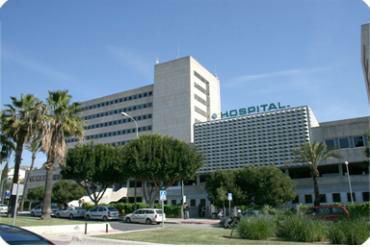 AN elderly British man who had been visiting the Materno-Infantil Hospital in Malaga crashed his car and died on December 16.
Reports have been seen that the 71-year-old who lived in Nerja suffered a seizure at the wheel of his car which crossed four lanes of traffic before crashing although no other person was hit or injured but when fire brigade officers cut into the car which finished up against a wall after hitting a lamp post, he was declared dead at the scene.
This well-known local hospital came to international notice, when British youngster Ashya King was removed from Britain for treatment for a rare kind of cancer and his parents were arrested in Velez-Malaga and eventually extradited back to the UK although Ashya was eventually found to be cured.