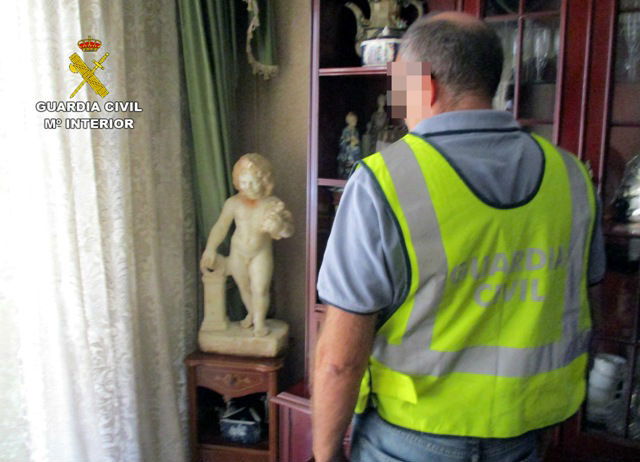 AS part of its work to defend Spanish Historical Heritage, Seprona, a division of the Guardia Civil investigates the disappearance of items that it considers national treasures regardless of the date of when the items went into private hands and if there is any question of the provenance then it will act to recover the items involved.
In this latest case, it has been investigating the whereabouts of four statues known to have disappeared in the early twentieth century from the Roman site known as Los Cantos, which is situated in the town of Murcia Bullas.
After considerable investigation, the Guardia Civil located three of the sculptures in two houses in Lorca and Cartagena. After receiving authorisation from the Court of Instruction No. 1 of Mula (Murcia), agents entered these homes and recovered the three statues (two in Lorca and Cartagena), which were in private hands.
The three statues would be part of a group which included a fourth statue popularly known as the 'Child of the grapes' which remains undiscovered. The sculptural group which is estimated to be 2,000 years old would have come from a Roman rural house, like a farm and depicts scenes from farming of the time.
The sculptures would have been located at the four corners of the central courtyard of the house and either collected  rain water or were used for watering the gardens using pipes running out of the house.
The Guardia Civil has passed to the community of Murcia the information obtained during the course of the investigation, which is still open, so that it may consider whether to take action against the householders where the statues were found and the statues have been temporarily deposited in the archaeological museums of Lorca and Murcia.
In the event that any person is judged to have acted in breach of Heritage Laws, they could be fined up to €200,000.