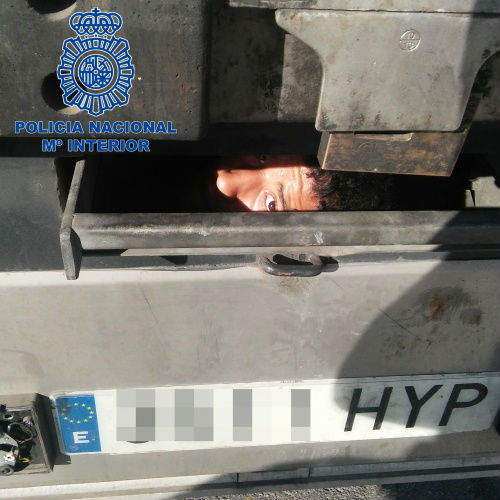 OPERATION Minerva swings into life during the summer months as thousands of Moroccan nationals who are resident in Europe return to their homeland for annual holidays and then make their way back to Europe on the ferries that sail between Algeciras, Ceuta and Tarifa.
Officers of the National Police set up special check points at those three ports in order to ensure that as few migrants as possible are smuggled into Spain during this period of exceptional activity.
Working as part of a team, officers from 13 European countries are coordinated in a joint venture known as Frontex in an effort to ensure that illegal entrants via Spain are identified as soon as is possible so that they do not enter other countries within the Union.
Many younger Moroccans try to enter Ceuta illegally with the plan to make an onwards journey to Spain where they believe that they will be able to live a better life. Officers of the National Police discovered four young men in two different vehicles in the last week of August trying to enter Ceuta, all of whom were spotted by canine teams which have been trained to identify hidden humans.
One young male was found crouched in stifling heat in the boot of a car whilst three juveniles were discovered hiding in a truck, all hoping to be able to make the ferry crossing without being detected but this was not the case and having endured possible life threatening conditions, they will all now be returned to Morocco although the driver of the car has been arrested.