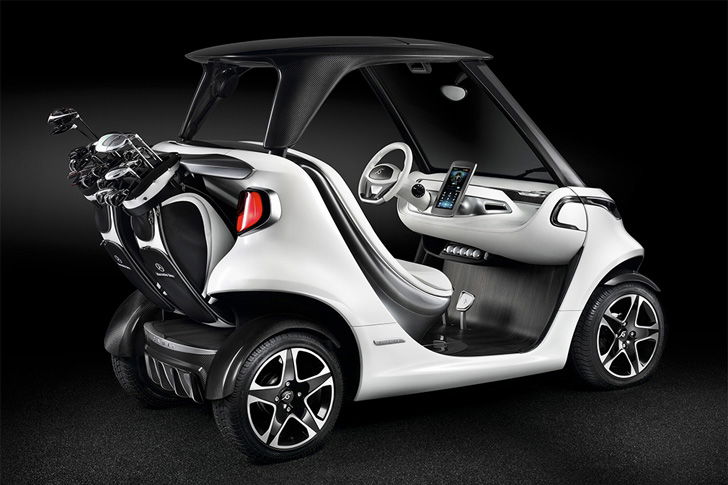 MERCEDES have been busy designing the golf cart of the future, dubbed "a real sports car" and have finally released the new model. 
With a range of 50 miles and a top speed of 19mph, the Mercedes-Benz Style Edition Garia Golf Car boasts a sublimely unique design with a high-tech interior and could even be road legal in the USA courtesy of a full lights and indicator set. 
Designed in classic Mercedes style the golf car features a refrigerator and stowage tray, the rear spoiler doubles as a golf bag holder, while the pedals are marked with a 'plus' and 'minus' sign to indicate the brake and accelerator for the 3kw electric motor, extendable to 11kw for short bursts. 
There is an integrated 10.1 inch touchpad where players can see the layout of the course and their positioning, even using an electronic scorecard. Windscreen wipers, heater and headlamps can be activated easily in 'sports' mode. 
Only two show examples have been officially produced but there are surely plenty more to come very soon.