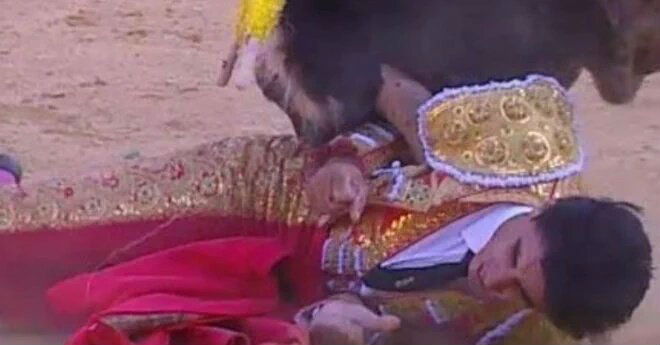 MATADOR Victor Barrio aged 29 was gored by a bull called Manos during a televised fight in Tereul on Saturday July 10 when the bull's horn pierced his chest.
Crowds and viewers were horrified by the public death of this young man, but this is a risk that all of the fighters steeped in the machismo tradition know they must face if they are to obtain popularity and financial success.
Bull fighting has become main stream news across Spain and the rest of the world due to pressure groups and campaigners who consider the 'sport' to be barbaric and a number of areas have seen the banning of such events whilst TV coverage has been curtailed drastically.
Interim Prime Minister Mariano Rajoy tweeted his condolences to the family although there were also a number of tweets criticising bull fighting and hoping that this death and 134 that occurred during the 20th century would encourage the complete banning of bull fighting.