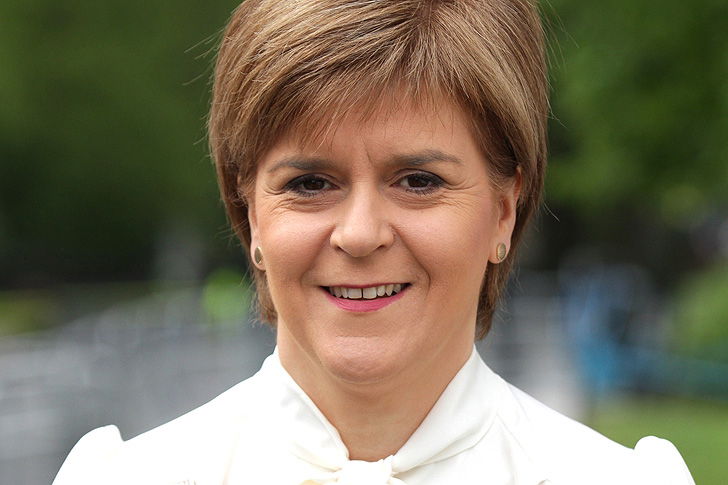 OMG, you Scots really do have to keep an eye on Nicola Sturgeon. 
I always thought she was dangerous, but never realised she was actually unhinged. Her reaction to the Brexit result contained so much overkill, I'm surprised she didn't arrive in Brussels riding a chariot and swinging a claymore. And what a fool she made of herself.
Talking for all the world as though Scotland had already voted for independence, she swore undying allegiance to the EU, and with an almost unbelievable arrogance, this self-important, English-hating SNP fanatic, with absolutely no mandate from the Scottish people whatsoever, told EU leaders that all immigrants were welcome in Scotland! 
I wonder what the good people of Scotland made of that little gem? 
This sentiment was then echoed by another anti-British caber tosser, Alyn Smith, who embarrassingly begged and pleaded with Brussels to please 'not let Scotland down,'  rounding off his speech with such guttural ferocity, I half expected Mel Gibson to pop up behind him roaring 'FREEDOM!' 
Give us a break. If ever anyone needed curbing it's Nicola Sturgeon and her SNP. In my opinion, this hate-fueled, blindly ambitious party is more interested in 'revenge' on the English than the well-being of their constituents. 
Anyone with half a brain knows that an independent Scotland would never be accepted into the EU. With public sector debts of anywhere between £40 (€47) and £60 (€70.7) billion, rampant borrowing, oil revenues tumbling catastrophically, and an annual deficit of £15 (€17.7) billion, it is painfully clear that the policies of this disastrous party, who are so eaten by hatred and out of touch with reality they can't see the kilts for the claymores, and already snubbed by the majority of EU leaders, can only bring embarrassment and humiliation to this wonderful nation.
 I sincerely hope that all my Scottish friends and associates will see through this lot before they make the damage so permanent they will need to rebuild Hadrian's Wall to keep everyone in (including all those 'lovely' immigrants!). 
Sturgeon, Salmond…. It's all getting a bit fishy up there!
Keep the faith.
Love Leapy,      
leapylee2002@gmail.com