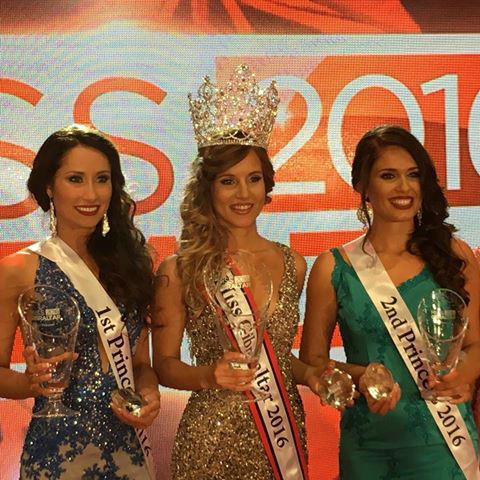 IN A spectacular event which took place on the evening of June 4, nine contestants competed for the title of Miss Gibraltar 2016 and the chance to represent the Rock at the Miss World Pageant.
Apart from the 'bevy of local beauties', the show included local acts and a special appearance of Kerry Ellis who has appeared in a number of West End musicals including 'Wicked' and 'Les Misérables'.
The judges had a very difficult choice but in the end awarded the title to Kayley Mifsud with Aisha Benyahya, aged 23, as Second Princess and Joseanne Bear, also aged 23, as First Princess and runner-up to Miss Gibraltar.