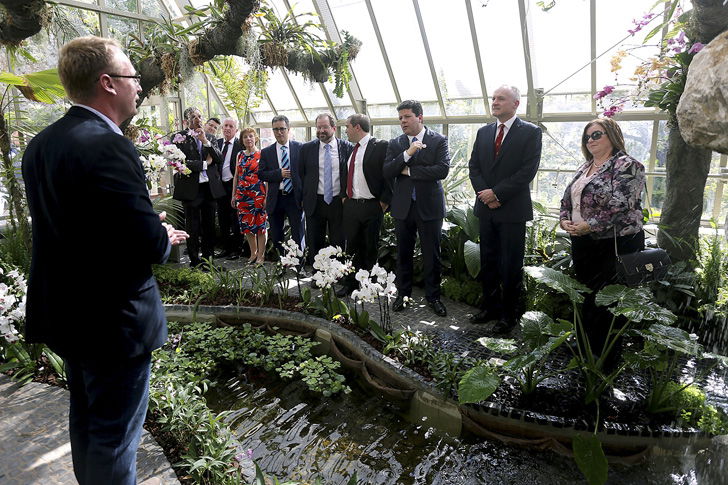 ALTHOUGH the actual Bicentenary of the commissioning of the Alameda Gardens by Governor Sir George Don actually took place on April 16, a group of well-wishers including the Governor, Chief Minister and Minister of the Environment attended a ceremony of April 14 to unveil a brand new glasshouse, specially created for the anniversary and now known as Bicentenary House.
Two hundred years ago it was decided that Gibraltar, with its population of both civilians and military personnel, needed an open space which could be enjoyed by one and all, and this very special oasis covering 15 acres and now incorporating the Alameda Wildlife Conservation Park was the result.
There must have been a spark of nostalgia in the mind of Minister Cortes who is a former head of the gardens until 2011 when he, with the Chief Minister, unveiled a memorial plaque and the Governor formally cut the ribbon, opening this innovative glasshouse which will house two quite separate displays, one containing tropical plants and the other plants which live in dry and arid conditions.