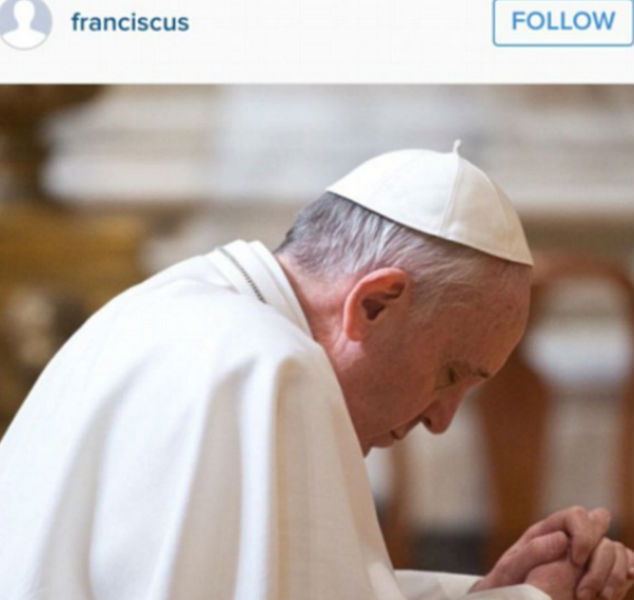 Just a few days after completing three years as the highest ranking Catholic, sometimes controversial Pope Francis I continued to show his up to date credentials by posting his first picture with the caption "Pray for me" on Instagram, a social media platform which allows the swapping of images.
Very much a man of the people, he is seen to stop to speak to the very young and disabled at his weekly public papal audiences and he already has more than one million instagram followers as well as releasing his first 'rock style' album earlier this year.
He has declared that Mother Teresa will be anointed as a Saint in September of this year, tacitly approved the use of contraceptives under certain circumstances and in the run up to Easter, has appointed two new Bishops in a ceremony at St Peter's Basilica where the two men, Peter Wells from America and Miguel Angel Ayuso Guixot from Spain prostrated themselves in front of the pontiff and conclave as a sign of their dedication to the Church.