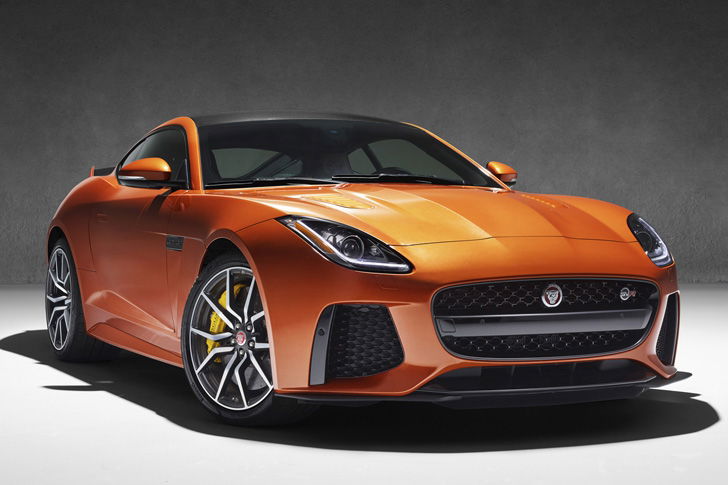 JAGUAR'S new flagship F-type SVR has been confirmed to make its debut at the 2016 Geneva Motor Show on March 1, and will go on sale in the summer.
Both coupe and convertible versions will be up for grabs with both versions benefitting from more power than a standard F-type, as well as SVR-specific suspension, a titanium exhaust system, and an aggressive aero kit.  
The SVR's supercharged 5.0-litre V8 will produce 567bhp and 516lb, which will propel either of these big cats from 0-62mph in 3.7sec, and in coupe form, the F-type SVR will hit 200mph. The convertible won't be far behind, though, topping out at 194mph.
John Edwards, MD of Jaguar Special Vehicle Operations centre, said: "The new F-TYPE SVR is the first series production Jaguar to be developed by Special Vehicle Operations. The result is a 200mph, all-weather supercar."
Full details, including pricing and technical specification, will be available on February 17. Previously, pictures and details of the SVR had been leaked to the public reputedly by the publishing of an embargoed brochure by a German importer, bless him!