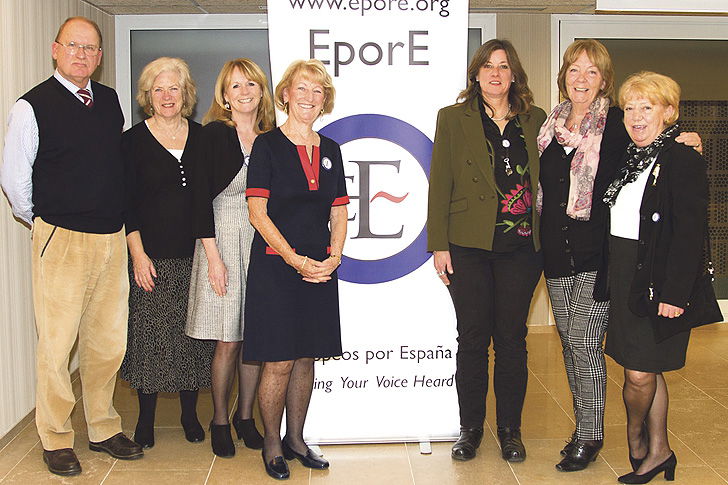 THE seventh annual general meeting for Europeos Por España (EPORE) was held on February 5 at the OD Hotel in Portals. This was a particularly important AGM for EPORE which was formed in October 2008 as some very serious decisions were taken during the meeting. 
President Kate Mentink reflected on the past 25 years of her service to the community, firstly forming The Institute of Foreign Property Owners, then Ciudadanos Europeos and finally Europeos por España. 
Over the years these various organisations, formed with the intention of disseminating and sharing information about living in Spain, have led Kate to attending official dinners and giving presentations to hundreds of people, and making trips to Brussels and Strasbourg to represent association members. 
There is more access to information than before, meaning the need for and membership of the organisation has lessened considerably. This has led to the association having expenses but not enough income, which led Mentink and the EPORE Committee to propose the dissolution of the association. There will be an Extraordinary AGM held within the next 30 days where the association will be officially closed.