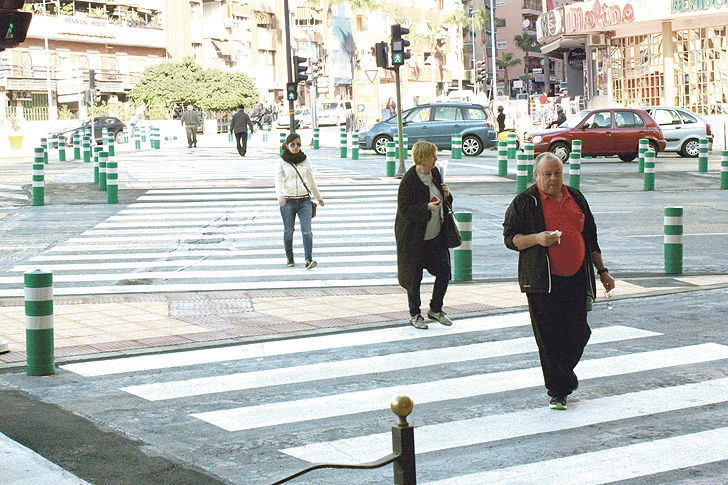 BENIDORM'S Avenida Jaime I and El Cruce are now entirely open to traffic.
There are several crossroads in Benidorm but only one like El Cruce, the enormous intersection where Jaime I meets Avenida Beniarda, Avenida Alfonso Puchades and Calle Tomas Ortuño.  
The traffic lights were working, the central cycle lane was operational and only insignificant finishing touches remained, when the town hall decided it was safe to reopen the road which once skirted the town and is now one of its busiest.  
Before the makeover Jaime I had been "damaged and disadvantaged over the past five years," said Transport and Public Works councillor Jose Ramon Gonzalez de Zarate.  
Pavements were torn up and the trees lining both sides of the street were cut down to make way for an underground car park that was never built.
The remodelling gives priority to pedestrians and cyclists "and then vehicles," De Zarate said. 
With this in mind, speed limits have been reduced from 50 kilometres per hour to 20 and 30.  
It was important that drivers were careful, De Zarate said, respecting traffic signs and the new speed limits.