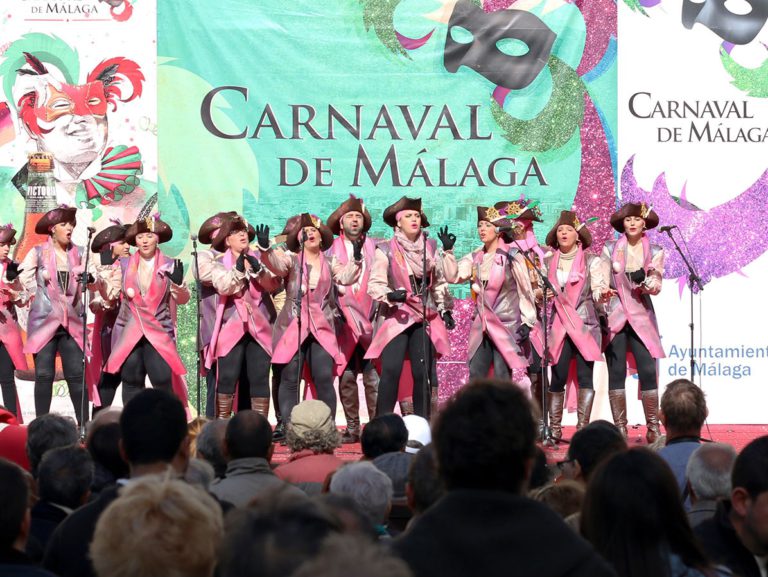 UPDATE: More details have emerged about the alleged attempted child abduction at Malaga´s carnival celebrations on the evening of February 6.
Police have confirmed that the suspect is a Malaga local, aged 47, and that he was wearing an FBI agent´s uniform as his carnival costume.
Video footage of the man snatching the three-year-old boy has been submitted to investigating officers by his mother´s friend, who was part the same procession.
It was also revealed that the suspected abductor had already tried to snatch a different child minutes before he carried off the second, though police are said to be ruling out his membership of a child trafficking gang, since the suspect appeared to select his victims randomly.  
Reports from February 9 confirm that the suspect has been arrested and detained pending a judicial investigation.  
---
WHILE Malaga´s annual carnival celebrations appeared to close without incident on Sunday February 8, reports now claim a three-year-old child was almost snatched from her family while attending Saturday´s parade in the city centre.
A mother and her young son were walking with a parade at approximately 20:45 in the Plaza de la Constitution, when the toddler suddenly vanished.
With the help of another member of the procession, the woman quickly located her child in the arms of a man in costume, and was able to grapple her from his grip before the man ran off.
Press reports suggest the alleged child-snatcher then scurried off to tell local police officers he had been assaulted, resulting in the mother and fellow-parade member being questioned, along with several witnesses.
Their account of the alleged crime was well-received by officers, who swiftly apprehended the suspect upon learning of the attempted kidnapping.
The accused, who is reported to have a criminal record, is now in custody and faces charges of illegal detention.