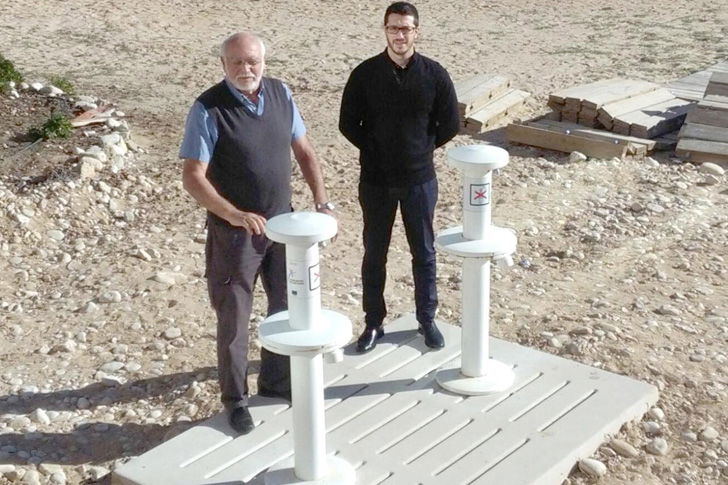 FOOTBATHS on Altea's La Roda and Cap Blanc beaches have been improved and modernised.
The €15,913 cost included renewing the stone surround and installing drains so that water runs away instead of forming puddles. Not only is this unsightly, said councillor Roque Ferrer, but is unhealthy and encourages mould and fungus.
The plumbing has been replaced with a new system that uses and treats seawater with a wide pipe that will eventually extend to the new beach planned for the Paseo del Mediterraneo.