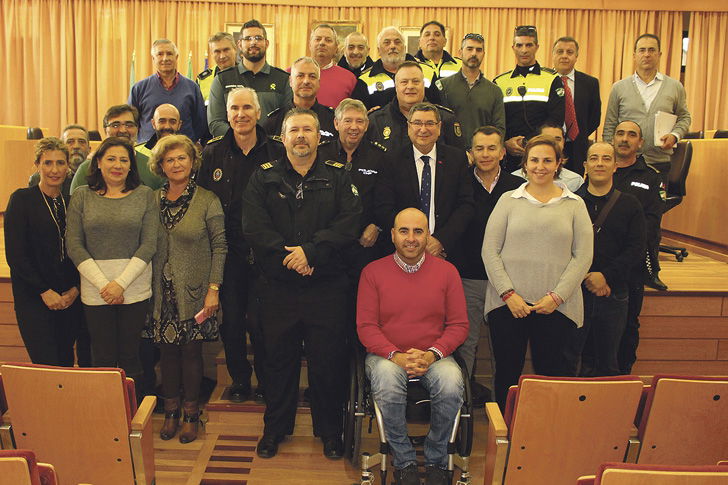 ANTONIO Valle Alarcon has been appointed as the new inspector of the Local Police of Velez-Malaga. 
His inauguration ceremony took place in the plenary session room of the Velez-Malaga Town Hall, with Mayor Antonio Moreno Ferrer and various council members in attendance, as well as officers from the Local and National Police.
Valle, who worked as a subinspector for the police, will replace Sebastian Gonzalez Suarez.