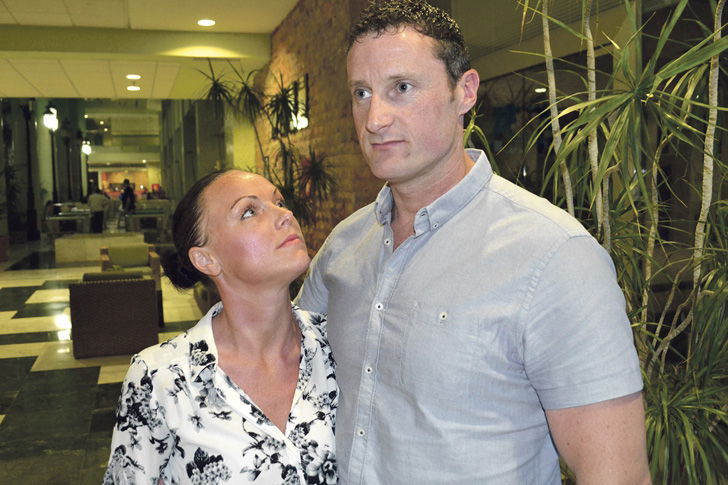 MARBELLA Council has announced that as of Sunday March 20, 2016, people who enjoy swimming on Marbella's beaches will be able to do so more safely, as for the first time the lifeguards will start working full time. 
Following last year's tragedy on Venus beach in Marbella when two students and their teacher died in strong currents, as reported by the Euro Weekly News in April 2015, criticisms were levied at the local council for not having sufficient lifeguard coverage during the low season.
Hero:
Andrew Broughton was the British tourist who, realising something was wrong, launched himself into the sea in a heroic attempt to save their lives, nearly losing his into the bargain. In an exclusive interview with the EWN at the time, he and his wife Michelle expressed their dumfounded outrage at the fact that there were no lifeguards on duty.
Marbella Council later explained that during the summer season, a full-time presence of lifeguards and safety equipment is always in force on the beaches, but, in the low seasons there is only cover at the weekends.
Changes:
However, this year it would appear things will be different. The council said: "Last year, the lifeguard service was started up by Easter, but the difference was that during April the lifeguards only worked weekends, while in 2016 there will be lifeguards also during the week."    
Councillor Miguel Diaz went on to add: "From March 20, to the end of September, although the number of staff may vary depending on the public numbers, there will be a full-time presence on the beaches. In addition, there will be improvements in the facilities and the organisation of the teams."
Andrew Broughton told Euro Weekly News: "I am so happy to see that changes have been made that will make it safer on the beaches for everyone from now on, I'll always remember those poor boys, but I hope their loss will save the lives of many others for years to come."