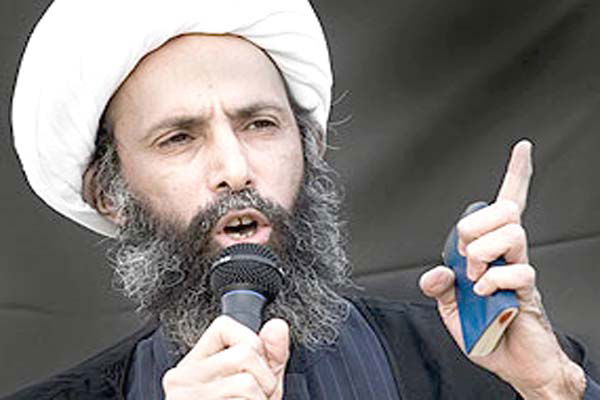 THE SAUDI ARABIAN interior ministry have announced that 47 people convicted of terrorism have been executed, including the prominent Shia cleric Sheikh Nimr al-Nimr.
The 47 executions that were staged in 12 separate locations concurrently across Saudi Arabia according to media reports, put to death an Egyptian, a Chadian and 45 Saudi nationals, all accused of, "adopting the radical 'takfiri' ideology, joining 'terrorist organisations' and implementing various 'criminal plots'.
The death of Shia cleric Sheikh Nimr al-Nimr, has sparked condemnation both in the Middle East and around the world with concerns that the Sunni ruled Saudi Arabia may spur a wave of renewed conflict by their actions.
The strongest criticism comes the Foreign Ministry of Shia-dominated Iran said, Saudi Arabia would "pay a high price", with one Iranian MP going as far to predicted it would "set the region on fire".
Sheikh Nimr al-Nimr was arrested after being shot in 2012 and condemned to death in October 2014 for his outspoken support of the anti-government protests in 2011 against the marginalisation of Shia Muslims.
Sheikh Nimr's supporters say he encouraged only peaceful demonstrations and shunned all violent opposition to the government, Nimr's brother Mohammed al-Nimr has appealed for calm and wishes only peaceful reactions to the execution.
The Saudi Arabian authorities have denied discriminating against Shia Muslims and blame Iran for stirring up discontent in the zone.