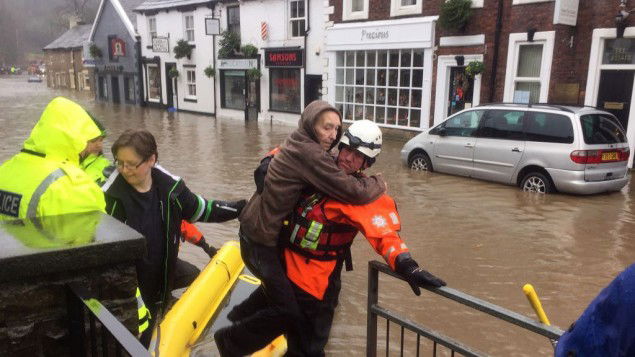 UK Emergency services on Sunday December 27, are working to evacuate people from homes in York, as northern England continues its battle against the deluge.
As Police advise up to 400 people to evacuate the area near the River Ouse and River Foss in York, nearly 7,500 customers are still without power in Greater Manchester and Lancashire as hundreds of flood alerts and warnings remain in place for England, Wales and Scotland, 20 of which are severe warnings signifying that danger to life is possible.
At the same time in the U.S, at least eight people have been killed in Dallas Texas, following new tornadoes bringing the death toll to 26 in a week of storms battering several US states. Alerts have been declared as officials predict Texas and Oklahoma could suffer a "historic blizzard", this coming week fetching up to 16in (41cm) of snow.
In addition, South America is suffering the effects of the El Nino storms which hit Argentina, Paraguay, Uruguay and Brazil causing the worst flooding seen in 50 years, and forcing the evacuation of more than 150,000 people.
A state of emergency has been declared in Paraguay, the worst hit nation, while more than 20,000 people are reported by The BBC to have been evacuated in Argentina, and a further 1,800 families from 40 towns had been forced to leave their homes in Southern Brazil.