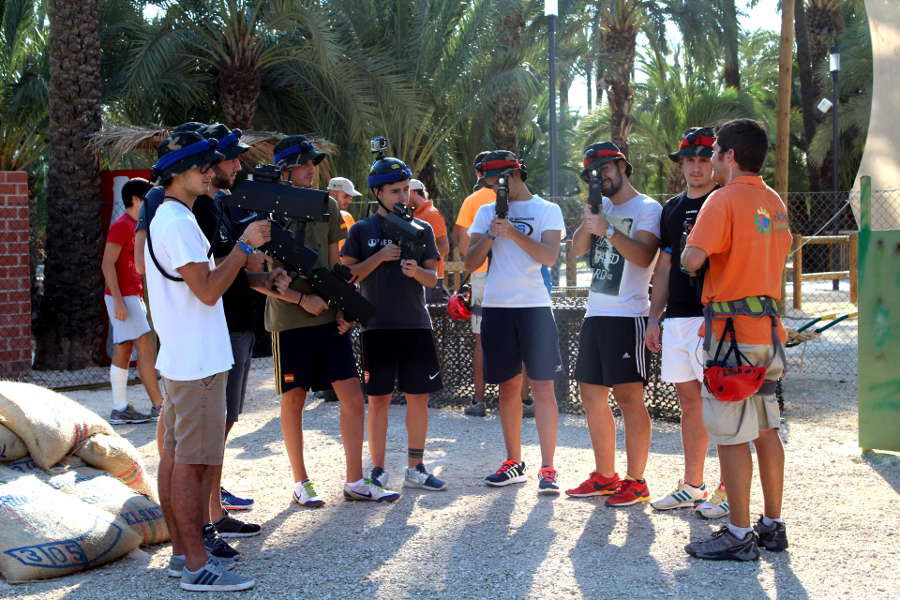 The new multi-adventure park located in the palm tree gardens in Elche has opened its doors with a new 2,500-square-metre entertainment area, the Laser Camp.
Recreating an oasis with dunes and palm trees, the complex is located in a beautiful natural outdoor environment and offers many different types of strategy games for teams of up to 10 people. Aimed at children from seven years and above, and adults, games can last for up to half-an-hour at a time.
A typical survival game similar to paintball, laser optical beams are used instead, with participants donning jackets with integrated sensors which let them know if they have been 'shot'. There are a number of different scenarios for teams to participate in including Domination, Last Survivor and Medical Rescue.
CEO of Elche Palm Aventuras, Rafael Garrido, said there had been a very good reception from the public and the attraction strengthens and reinforces leisure activities offered in the town. The park provides games and rates for birthday parties and groups.