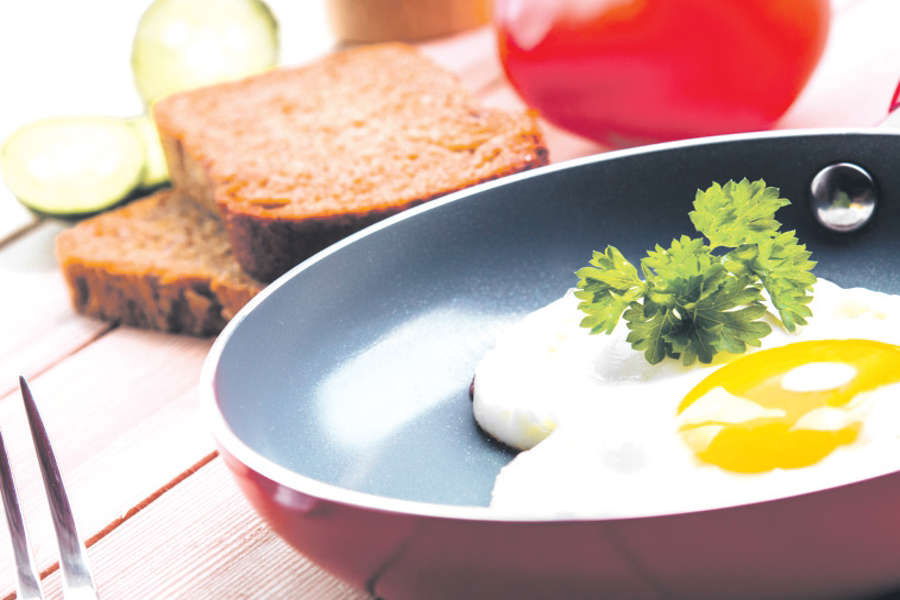 ALTHOUGH we all need food, and we believe we know what is what when it comes to culinary matters, there are many stories, old wives tales and myths that have become part of our life, that may not be as correct as we would believe. Here are the Top 10 myths busted!
1. Fried foods increase heart disease risk A study released by the British Medical Journal studied 41,000 Spanish adults over 11 years, and how much fried food they ate daily. A total of 606 heart-related incidents and 1,134 deaths were registered. Researchers found rates did not correlate with fried food intake and concluded there was no proven link between heart disease and how much food fried in olive or sunflower oil was consumed.
2. Raw is better than cooked Researchers at the Institute of Nutritional Science in Germany confirmed that a raw food diet causes low lycopene, a component linked to lower risk of cancer and cardiovascular conditions, which was found to rise in cooked foods. In addition, steaming or boiling vegetables such as asparagus, cabbage, carrots, peppers or spinach was found to increase antioxidants like carotenoids and ferulic acids. Most scientists agree the secret is to balance the raw/cooked food ratio in our diets.
3. 'Nutrient-deficiency cravings' Craving certain kinds of foods does not mean your body has a deficiency for one or more of the nutrients they provide, according to expert Karen Ansel, who goes as far as saying: "If cravings were an indicator of nutritional deficiency, we'd all crave fruit and vegetables." Instead, they are often related to social and/or emotional reasons.
4. Organic foods are better than regular food While organic food (grown with an orientation towards pollution reduction and resource conservation) are cultivated without pesticides and food additives, a recent study conducted at the London School of Hygiene & Tropical Medicine examining the past 50 year's reports on organic and conventional food found that there were no significant differences.
5. Alcohol cooks away when added to a dish A new study from the US agriculture department found that a percentage of alcohol remains in the dish after being cooked, in higher or lower levels depending on the cooking method. A dish with alcohol that has not being heated and left overnight in the fridge retained as much as 70 per cent of the alcohol. Baking a dish for 15 minutes still left 40 per cent of the alcohol, while a dish baked or simmered for two and a half hours retained 5 per cent.
6. Gum takes years to digest As kids, most of us can remember someone warning us not to swallow our gums because it would stay in our 'tummies' for years before being digested. While the flavours and sugars on the chewing gum get broken down, the base is indigestible and will go through the digestive track very slowly. But it will not take years. Instead, it will be gone in around one week.
7. Eggs make your cholesterol rocket A person's 'bad' cholesterol levels increases with the intake of certain saturated and trans fats. Eggs contain very little saturated fat (approximately 1.5 grams per egg) and no trans-fat. Eliminating eggs from the diet due to cholesterol concerns might be doing in fact more damage than good, as this product contains quality proteins, vitamins and other beneficial components for the body.
8. Drinking milk is essential for strong bones Many confuse 'dairy' with calcium. Even though dairy products contain calcium, which contributes to healthy bones, there are many other sources to get it from including dark-leafy greens. Calcium is by no means the only nutrient for strong bones. Vitamin K is also vital and cannot be found in dairy (dark-leafy greens have it). Magnesium also plays an important role and can be found in almonds, potatoes or oatmeal but not dairy.
9. Low fat foods are better for your health This myth pushes consumers to go for low fat foods in an attempt to pursue a healthier diet. However, a good intake of those known as 'good-fats' (found in olives, almonds, fish, etc) is vital for the body. In addition, many low-fat products replace fat with other ingredients such as sugars or sodium and are high in refined carbohydrates.
10. Wooden cutting boards are a nest for bacteria The rule goes as follows: when using a cutting board, knives cause tiny cuts where bacteria, specially that from raw food, settles and potentially contaminates other food. However, a study conducted at the University of California shows that, by applying bacteria to a wooden cutting board, they noticed that its natural properties caused it to filter through the surface and settle inside, where they no longer multiply and eventually die.