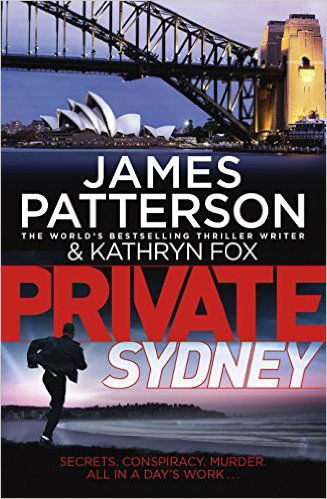 By James Patterson & Kathryn Fox
When Eliza Moss's father disappears suddenly, she enlists the help of elite private detective agency Private Sydney. Leading the team is Craig Gisto who promises Eliza that they will definitely find him.
Her father Eric Moss is CEO of a renowned research company so the agency assumes that locating him will be relatively straightforward.
Yet it proves to be a lot more difficult than anticipated and it seems as though it's not just the man that has disappeared but all traces of his life.
To add to complications, others are searching him for him too, and not everyone has his welfare in mind.
In the midst of all this, a baby is stolen launching another frantic search, there is a brutal killer on the loose, who is hot on the heels of the missing person, and time is rapidly running out.
Patterson and Fox's detective thriller will keep you on the edge of your seat in anticipation.