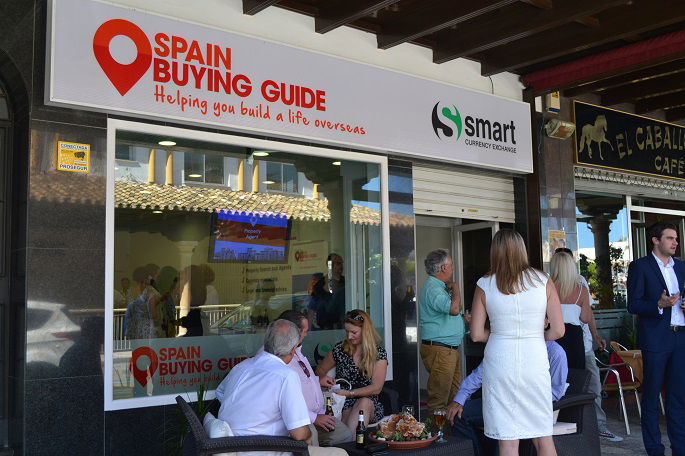 Smart people were to be seen in La Cala de Mijas as a business celebrated its first anniversary in the town with a party.
Smart Currency Exchange is a business that provides a 100 per cent secure efficient and effective service to transfer currency internationally.
After only one year in their La Cala office there has been a massive increase in the Spanish property market, due to buyers having more confidence in purchasing their homes here leading to ever growing demand for international money transfer services.
Business development manager of Smart, Jo Kilcourse together with Tracey Van Den Berg (Costa del Sol Specialist of Spain Buying Guide) and Jana Korpova (Head of Business Development Smart) welcomed guests to celebrate their first year's success at their La Cala office on Friday June 19.
Jo told the EWN: "The increase in buying is incredible and Smart has now built up a good portfolio of varied partners including solicitors and lawyers. We are also partners with a FTSE 100 Company and we have more than 15,000 private individuals who use our services each year." There were almost 100 guests attending the event, eager to ask more about the services that SMART can now offer internationally.