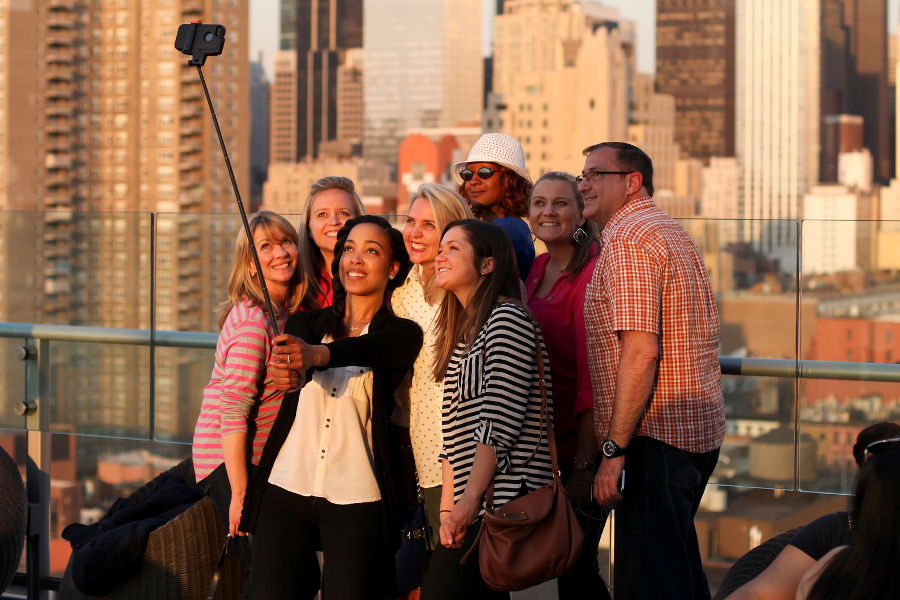 MOST people in Spain over the age of 64 that use new technologies prefer WhatsApp and Facebook and hate selfies, a new study has revealed.
Carried out by the Universitat Oberta de Catalunya (UOC), the study found that people in the age group want to be 'modern' and decide to use new technologies to keep active in the new digital society, although they do not do it to make new friends as those of younger generations do.
Roser Beneito, a professor of Computers, Multimedia and Telecommunications at the UOC, followed a group of people aged between 64 and 79 as a part of her study Older People and Social Media: ending e-marginalisation.
The study reached the conclusion that older people use technology to feel or seem young, modern, to keep in touch and be part of digital society.
The age group was found to be eager to learn how to use social media, and is more likely to do so to stay in touch with friends and loved ones.
The most successful social network with the older people was found to be WhatsApp, which allows them to socialise in a very similar way to in real life either one to one or in groups of friends etc. It was used especially to keep in touch with children and grandchildren and share photos with them.
Facebook was also found to be a favourite as it allows them to keep up with their interests and also keep contact, mainly, with grandchildren.
The people who took part in the study said they liked sharing pictures, videos and memes as they allow them to express themselves without having to type too much, which they find harder to do.
Yet most of the group confessed to hating selfies, partly because they worry about their privacy on the internet.
On the other hand they said social media was a great way to non-intrusively check up on what their family, and their grandchildren in particular, were getting up to.