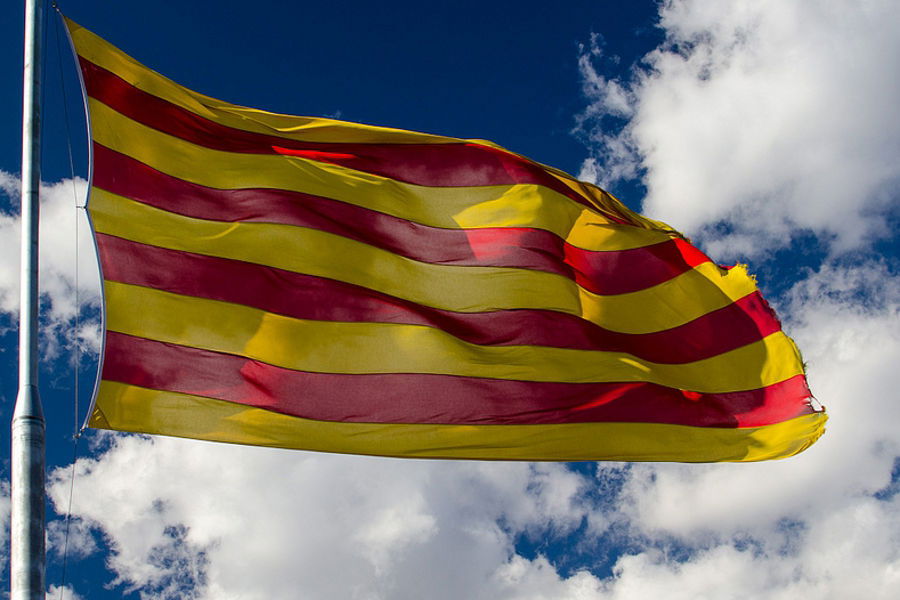 CHRISTY BURKE, the lord mayor of Dublin, has shown his full support for Catalan calls for independence this week. On what some would deem an already controversial topic, he pressed forward with his views, telling a Catalan news agency that Irish people know what it feels like to be treated like "second class citizens."
Burke was speaking to a delegation from the Public Diplomacy Council of Catalonia (DIPLOCAT), which was in Dublin to pay homage to nationalist and republican leaders Charles Stewart Parnell and James Connolly.
"We understand perfectly the position, the vision and the feelings of the Catalan people because we know what it was like to be treated as second class citizens," he told Catalan news agency, ACN.
"I have no doubt that your day will also come, I have no doubt," Burke assured.
"I am convinced that Ireland can help your leaders to make a suitable, decent and independent country through the process of self-determination," the Dublin mayor said, adding that Catalonia had "great Irish negotiators," such as Sinn Fein's Gerry Adams to help guide them through.
He continued: "You deserve independence, you deserve self-determination."
Burke also made comparisons to Scotland, and he urged current Spanish Prime Minister Mariano Rajoy to allow Catalonia to have a referendum on independence.
"I hope the prime minister and the government allow your basic right of self-determination, for the right to live the way you want to," he said.