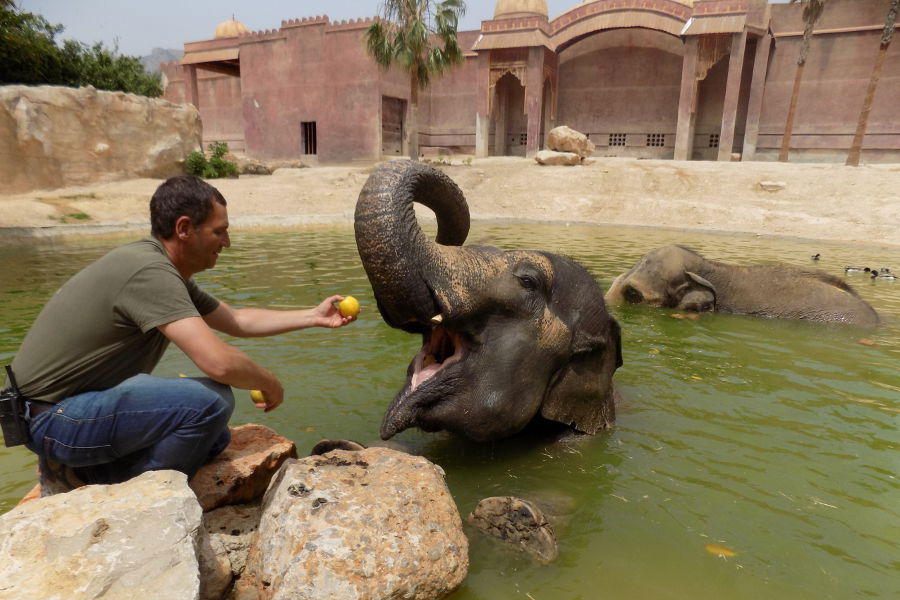 TERRA NATURA is a totally new concept in caring for animals. The 342,000 square metre park has one aim, to ensure that the animals in its care receive the best possible care and attention.
This year is the 10th anniversary of the park's opening and it offers a totally unique experience with more than 1,500 animals of 200 different species. Terra Natura cares for at least 50 animals that would be at risk of extinction if left in the wild.
As well as the numerous animals they have also planted more than 250 different species of trees and shrubs to emulate the surroundings the animals would enjoy in the wild.
The Terra Natura experience will take you around the world. Whether your passion is for tigers or lions, snakes or lizards, birds and bats or elephants and rhinos, a stroll around the park's specially themed areas is a delight.
You can visit Pangea which replicates a volcano, with a wide variety of insects, spiders and mushrooms. America showcases the Amazon rainforests with its monkeys and jaguars. The Asian area has birds of prey, Indian elephants and the Tiger Temple. Europe showcases traditional domesticated animals in their natural environment and also displays Greek architecture.
One of the constant themes running through the park is the opportunity for education, with plenty of information available on all the species within Terra Natura.
Enrique Sanchez, in charge of education and animal management, said: "We feel very privileged to care for these wonderful species. Their health and well-being is our first priority."
The park also offers a wide variety of other attractions: six restaurants, gift shops and fully trained staff to assist with enquiries. There are also street entertainers and if you are lucky you might meet the cavemen…
The Euro Weekly News was lucky enough to catch the elephants' bath time: Enrique said: "On hot days the elephants need to bathe to keep their skin hydrated." And while bathing, the elephants enjoyed an apple snack!
Terra Natura provides a unique environment where many different species can co-exist in the same enclosures – just as they would in the wild.
The park also holds special events throughout the year, with a spectacular Christmas fiesta.
And there is also the added attraction of Aqua Natura, with the new 'Aqua Snake' where all the family can enjoy water thrills.