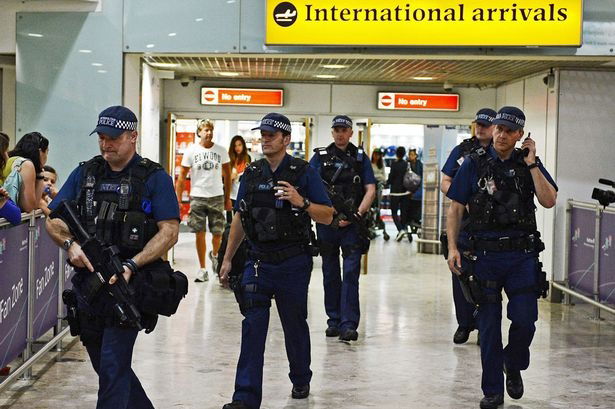 COUNTER-TERROR police have arrested four British men as they arrived back at Gatwick Airport. The Metropolitan Police said the men had flown to Turkey last week but were refused entry upon arrival at Antalya Airport.
According to BBC reports, they were arrested under the Civil Aviation Act 1982 after being flown back to the UK on Saturday. The four men, all in their 30s, were taken to a south London police station and later bailed to a date in mid-June, the police force said.
The men, aged 32, 36, 37 and 38, were stopped at Antalya, a Mediterranean tourist resort, on April 29, according to the Metropolitan police.