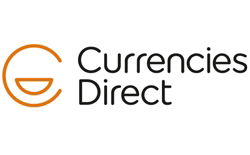 Peter Loveday, Currencies Direct's Southern European Director, says: 
Currencies Direct are proud to support Steven, Michel and all the team at EWN.
Our long association has gone from strength-to-strength as our businesses have grown together; with 8 offices along the Costas and in the islands Currencies Direct mirrors the areas that the six EWN editions cover – we are in them all!
We have found that having our full-page in the paper every week readers know where to find us; we also have the opportunity to sponsor items and market commentaries. Our marketing spend is important to us and so we make sure we ask each and every client how they came to Currencies Direct – from this we are able to accurately determine our return on investment and how to make our EWN spend effective.
Just as Currencies Direct pride themselves on the currency exchange service that we provide for our customers we also appreciate the service that EWN provide in supporting and connecting the local businesses and expat communities.
Kind regards
Peter Loveday
Director, Southern Europe