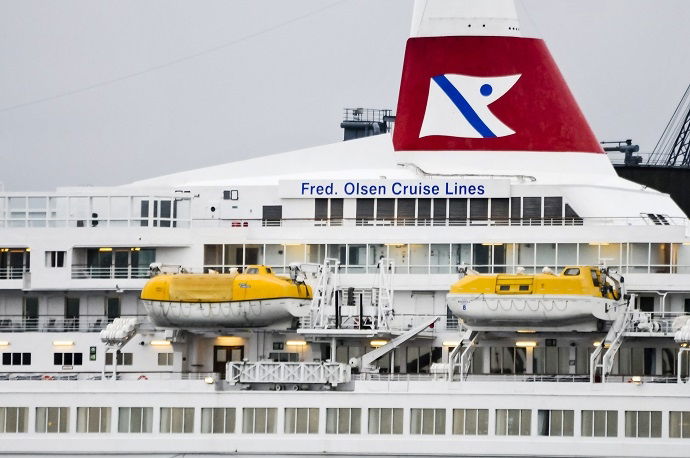 HUNDREDS of passengers on a cruise liner which left Spain yesterday were left in darkness and their ship listing after an engine room fire.
The Boudicca carrying more than1,000 passengers and crew, lost power and began to list off the coast of Morocco hours after leaving the Southern Spanish port of Cadiz on Saturday (January 24).
A fire had broken out at around 4am this morning. There were many British holidaymakers aboard the cruise which started from Southampton on January 20 and is due to visit Cape Verde and the Canaries.
Two of the four engines were put out of action by the fire, leaving the ship limping along near Casablanca.
Cruise company Fred Olsen said the fire had been put out with no injuries. The ship is due to arrive at Lanzarote tomorrow, said the company, despite having to proceed at reduced speed.
In a statement a spokeswoman said: "The ship is currently under way, with three auxiliary engines running, and two main engines, and we are now reviewing the itinerary to get the ship back on schedule.
"Following the loss of propulsion system, Boudicca listed for a short period, but is now fully stable, and there is no danger to guests or crew.
"The safety of all guests and crew on board Boudicca is Fred Olsen Cruise Lines' utmost priority, the ship will liaise with the relevant maritime authorities, should any need emerge."