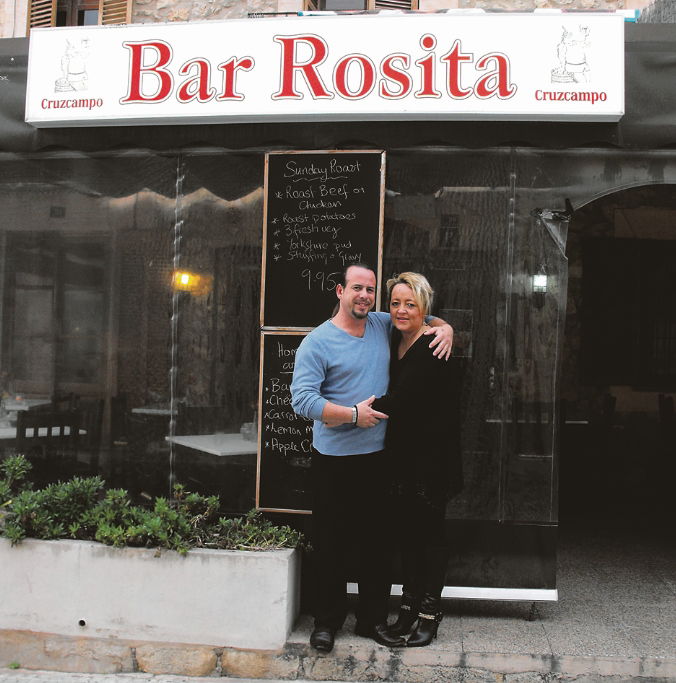 TONY and Anne invite you all to come on down to Bar Rositas for Tony's birthday party, this Saturday January 17!
They will be putting on some great live music and a free buffet to help Tony celebrate his birthday with all of his regular customers and friends!
All are welcome and they look forward to seeing you there!
You all know Bar Rositas! That place where there's always a little taste of home on offer and where you will be spoilt for choice with their delicious menu options. If you fancy more local fare, then don't forget their selection of gorgeous tapas, available in three different sizes to suit any appetite!
If you haven't yet been to Bar Rositas, then make sure you get yourself down there to try it out for yourself!
Friday Night special features Fish and Chips with mushy peas  and Saturday nights host the home-made burger special.
Everyone knows that a traditional Sunday Lunch on a cold winter's day is just the best thing in the world and Tony and Anne present this great British fare in true style, with a choice of two meats with all the trimmings and a choice of home-made puddings to choose from.
These Sunday Lunches sell out fast, so please make sure you book to avoid disappointment.
The menu also offers other selections such as Beef and Guinness pie, Chicken and Mushroom pie, Chicken Curry.
As if that wasn't enough, Tony and Anne put on a host of events and entertainment in this friendly and relaxed family run bar, details of which can be found on their Facebook page, such as a two for one evening on Tuesdays where you buy two meals and the cheaper of the two is free!
Bar Rositas
Calvia Village
662 204 859