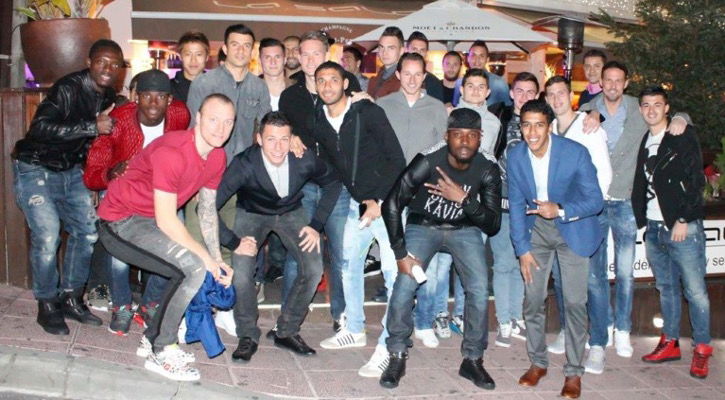 CELEBRITY hotspot La Sala in Puerto Banus – a favourite hangout for footballers and television stars – welcomed yet more of the world's top sportsmen over the weekend.
Six times Mr Olympia, Dorian Yates, spent Friday evening dining with friends while holidaying in the Marbella area, and happily took time out to greet fans and pose for pictures. The English professional bodybuilder won the Mr Olympia title six consecutive times from 1992 and is widely considered one of the top athletes in modern bodybuilding history.
And it wasn't just the muscled world champ who visited over the weekend. Swiss football team FC Basel also popped in to La Sala for a bite to eat. After a long week of training in Marbella, the 17-times Swiss league champions chose the popular eatery as their chill-out spot, where they enjoyed the Robbie Williams tribute by Ollie Hughes in the piano restaurant. "We love Marbella and the weather on the Costa del Sol," said attacking midfielder Matias Delgado. "It's really a pleasure to train here. If only we had more days off to enjoy it!"
La Sala has a long list of exclusive guests who enjoy the popular Puerto Banus hotspot, including footballers Ashley Cole, Dwight Yorke, Alex Oxlade-Chamberlain, Tim Krul, Harry Redknapp and Stephen Carr, and celebs Kym Marsh, Sir Alan Sugar and Jamie Oliver.