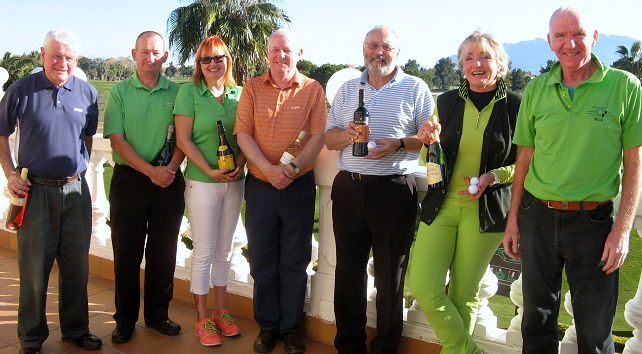 THE Orba Warblers golf society was at Oliva Nova for the first game of the New Year. The Costa Blanca-based golfers played two divisions in the stableford contest, with David Knight (35 points) winning division one. Glynn Braidley (33) was second with Michael Morley (32) third.
Division two was topped by Jan Wilson (35), making her return to division one, and in second was Jorgen Mortensen (33). Margaret Hoare (32) came in third.
Nearest the pin on the third was Jim Rogers and on the 16th Glynn Braidley, and nearest in two on the fifth was David Corcoran while David Knight took the honours on the 18th, and there were twos for Derek Gray and Jan Wilson.
On Wednesday January 21, the Warblers are at La Sella. Book in with Sheila on 965 070 267 or Arthur on 965 581 351.