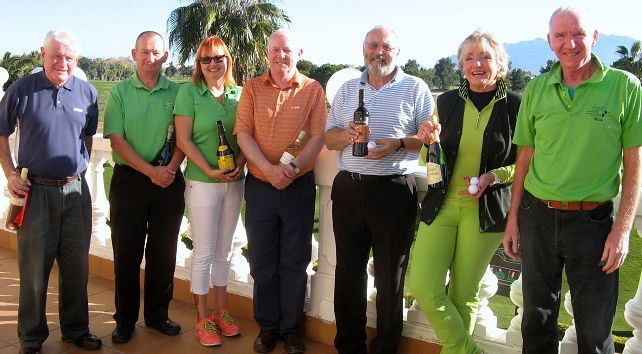 MONTGO Golf Society's competition at Oliva Nova, Costa Blanca, was a stableford sponsored by Mick Farmer.
Whilst it was a cold start, the weather soon turned out to be some of the best conditions you could experience in early January with warm sunshine and no wind, and a golf course almost empty of other players.
The winning score was 38 points from Denise Cooper.
In second on handicap was Geoff Willcock (36 points) beating Mick Farmer, with Christiane Grubock (34) in fourth. Nearest the pins were won by Brian Redfearn, who also scored a two, and Steve Crossan. Christiane had twos on both the third and 16th.
The Society's next game is at Oliva Nova on Friday, January 23, for a medal competition sponsored by Denise Cooper. More information: www.montgogolfsociety.net