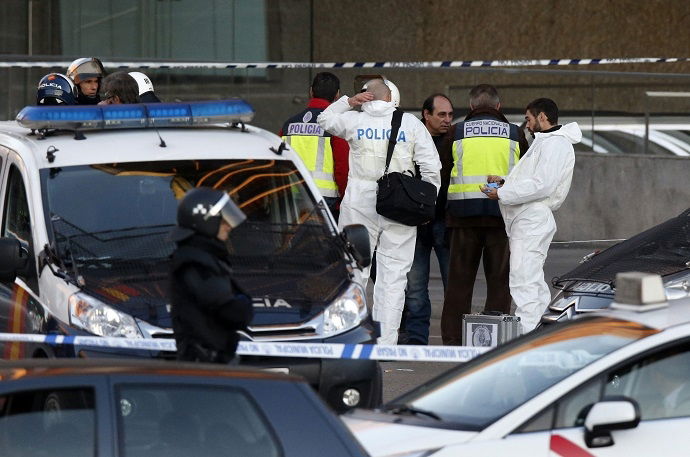 A MAN has been arrested in Madrid suspected of being behind false bomb scares at Spanish media offices on Wednesday (January 7).
Suspicious packages were delivered to newspaper and media offices in the capital city including 20minutos, El Pais and Libertad Digital. Buildings were evacuated and the police called to examine the packages, which turned out to contain a variety of items including sweets, a whisky bottle and a radio.
The suspect, who police sources stated suffers from mental problems, has in the past allegedly caused bomb scares in cathedrals, tourist attractions, museums and media offices and was arrested in Santiago de Compostela last April when he interrupted a live news broadcast.
Staff at La Prima media group, publishers of El Pais, were allowed back into their offices after an hour.