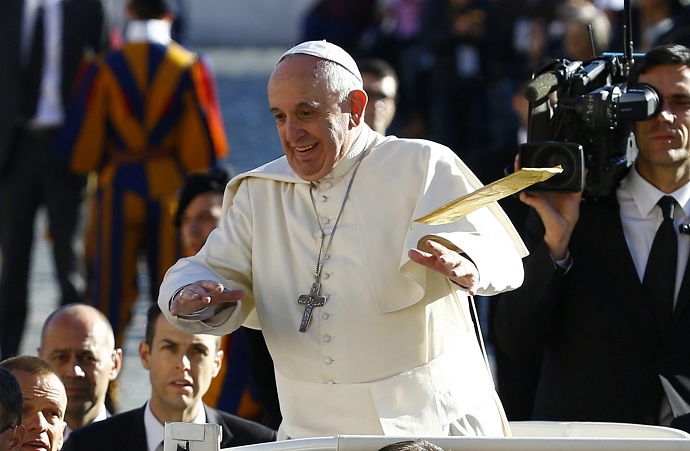 POPE FRANCIS is to raffle off expensive gifts he has received since being elected pontiff, in order to raise money for the poor.
The famously frugal Pope – who refuses to live in the opulent Papal apartments and drives himself around the Vatican City in a 1984 Renault – has organised a raffle to be held on January 8 for various gifts he has received from world leaders, royalty, and luxury goods brands.
In the great Papal giveaway, the top prize will be a white Fiat Panda, worth around €18,000, and the raffle also includes gifts he has received such as bicycles, watches, a Sony HD digital camera, an Illy Iperespresso coffee maker, and a Panama hat.
Posters have gone up in recent days around Vatican City advertising the raffle, with tickets on sale for just €10 each. The Pope is raising money for the poor, poverty being a social problem that he is dedicated to working on. He has in the past referred to the need for a "church for the poor".