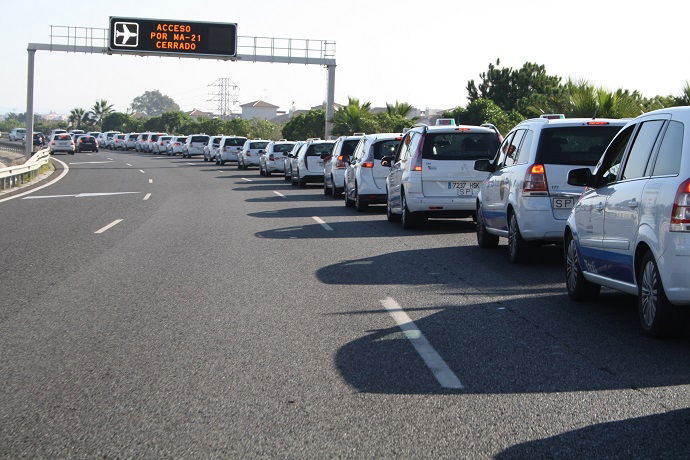 TRAFFIC ground to a halt on motorways outside Malaga city yesterday (Wednesday, November 19) as striking cabbies took over the roads in protest.
Taxis from all over the coast including groups from Fuengirola, Torremolinos, Benalmadena, Mijas, Nerja, Marbella, Estepona and Manilva gathered outside Martin Carpena sports pavilion in Malaga before taking to the roads at a snail's pace.
Costa del Sol cabbies had announced their intention the previous week to strike as all previous attempts to get the Junta de Andalucia regional government's attention had failed.
Protests are over proposed changes in regulations regarding pick-ups from airports, train stations and ports in Andalucia. The project – which is only supported by Malaga city cabbies – would no longer allow passengers to order taxis in advance from other areas to collect them upon arrival in Malaga.
Olivia Rodriguez, local taxi drivers' federation president, said that although they regretted causing inconvenience they saw no other way to get their views on the discriminatory proposal across.