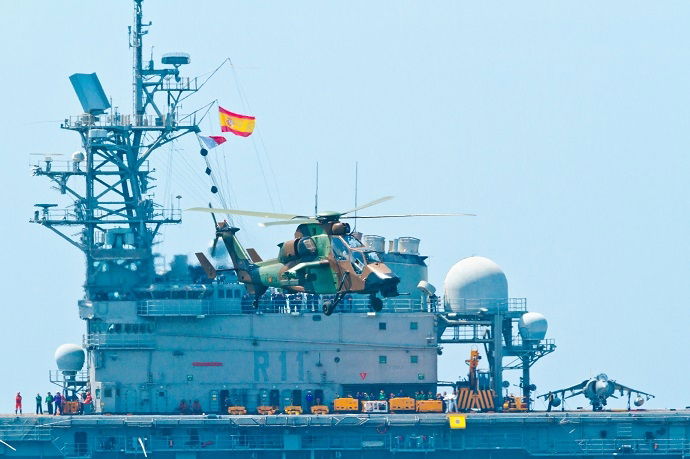 SPAIN should leave the North Atlantic Treaty Organisation (NATO) according to the country's newest and fastest growing political party Podemos.
The pony-tailed leader of the party, Pablo Iglesias, told Cadena SER radio station that he would use "all possible means" to see Spain withdraw from the powerful military alliance.
"I'm a patriot and I don't like the fact that there are foreign troops – US troops – on Spanish soil," he said. "I think NATO puts us at risk."
Iglesias said he would like to have a referendum on the matter and believes Spain would not be isolated simply for respecting "its national sovereignty". He said that Spain should have a foreign policy that is not subject to foreign interests.
The Podemos party, formed in early 2014, has experienced a meteoric rise and has topped opinion polls against Spain's established ruling party Popular Party and the major opposition party the Socialists. In scandal-hit Spain that has seen numerous arrests over allegations of corruption, the public view Podemos as an alternative to the traditional parties. Iglesias previously said that he would kick out any member of Podemos found to be involved in corruption.