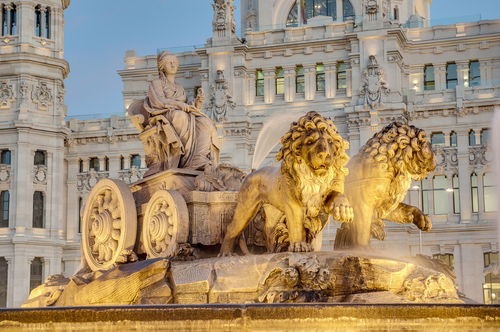 SILENT burglars who stole jewellery and valuable items and later disposed of them through third parties have been terrifying home owners in Madrid for the last few months.
A joint police and Guardia Civil operation has resulted in the capture of one of the most active house-breaking groups in the city responsible for burglaries in more than 200 homes, consisting of 30 people, almost all of Georgian origin.  
Members worked in groups of five to 10, each specialising in a particular act: doors, alarms, vigilance and what to steal. They were hardly ever violent and very precise, using a technique known as 'bumping' involving a master key which causes no damage to locks.
The specialist group were able to carry out more than one break-in during each of their working days, quickly disposing of the stolen goods afterwards via third parties and even through pawn shops which buy gold.
By law these businesses must keep strict records to which the police have access, with a 15-day waiting period to allow trace of stolen goods. But the receivers of the goods did not fill in their books or inform police of their purchases. Many items of gold were quickly melted to avoid detection. 
Many items have been recovered by members of elite police and Guardia Civil groups involved in the operation, including jewels and cash. Searches have resulted in the discovery of stashes of rings, earrings, necklaces, bracelets and even gold ingots. Victims who reported the thefts will be able to recover their items.
The group started off by breaking into middle-class homes, then as they gained confidence and perfected their style, they drifted towards more luxurious properties for greater amounts of loot.
Though gold and jewellery were their favourite items, watches, mobile phones, other electronic items and even weapons were also taken.
At present, Georgians are the most active in this type of crime, far more than Spanish nationals or burglars from other countries. Some can become very violent although that is not their general style.
Usually they break and enter without being noticed or while a home is empty. The next most active groups of burglars are Serbo-Croatian, and are often composed of women, who either carry out the burglary itself or spy on potential victims, finding out what valuables they own and the easiest way to get in.
The police operation, although not the only one this year, was certainly the biggest so far. Burglary in private homes is one of the more common crimes recently registered but usually culprits do not end up in prison and they recommence their activity a few months after being arrested.