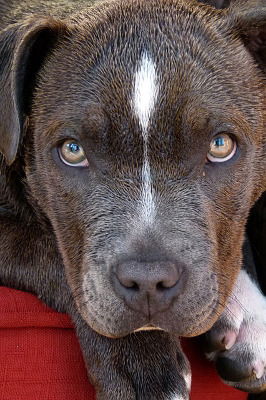 DURING the floods in Nogales, Ariz most houses and neighbourhoods were evacuated to safety, but forcing people to leave everything behind.
Thirteen-year-old Manuel Andres Sierra was not one of the people to leave without taking something with him however.
Bones, a six-year-old Pit Bull was locked behind a six foot fence and Andres's family couldn't find the key in their rush and panic while evacuating the house.
With the water level rising Andres jumped into action and heroically jumped over the fence to save his friend Bones. Andres carried Bones over the fence while the water kept coming and risked his own life in the process.
Andres not only views his dog Bones as his friend, but also his protector and so he thought he would take it upon himself to return the favour.