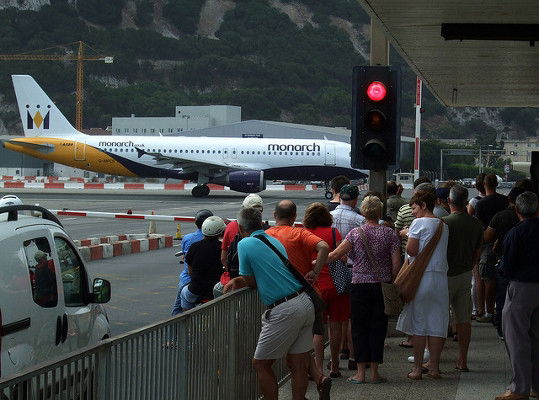 WITH British Airways, EasyJet, and Monarch Airlines now servicing Gibraltar Airport the annual passenger figure is predicted to rise above old year-round averages.
The passenger numbers from the first seven months of 2014 are up 10.5 per cent based on the figures the airport released.
Since Gibraltar is located in a very touristic location on the Mediterranean, it is no surprise that most visitors are there during the summer months of July and August. However, the amount of traffic that goes through the airport throughout the rest of the year is still good considering these circumstances.
The presence of the larger airlines Monarch, British Airways and EasyJet is predicted to boost the annual number of passengers to nearly 400,000 during 2014.