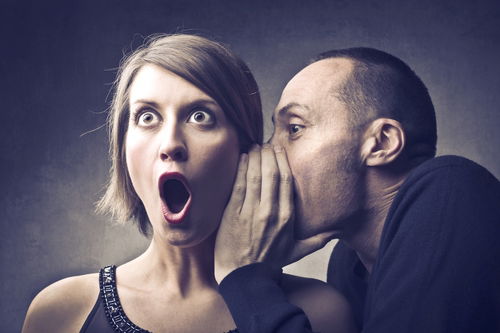 A LARGE percentage of Spaniards are unable to keep a secret.
An astonishing 89 per cent of Spaniards would not think twice before spilling the beans about a juicy secret. This is one of the (worrisome?) conclusions drawn by a study recently conducted by lastminute.com.
The survey looked at how people behave when guarding a secret and focused on 5,500 people from six European countries, namely Spain, Italy, Germany, Ireland, France and the UK.
Researchers concluded that while Spaniards are more likely to let the cat out of the bag, they are also more inclined to keep tight-lipped about personal matters. In fact, 56 per cent of Spanish nationals surveyed said they have something to hide, something they have never shared with anyone. This means that no other nationality in Europe is more secretive about private life than Spaniards and figures show that only one in every 10 people (11 per cent) claimed to have never blurted out a secret, said lastminute.com.
Close to 69 per cent of Spanish loose-lipped bean spillers justified their decision to betray a secret by saying the person they told promised not to say anything to anyone else and 13 per cent said they divulged secrets if they knew it was going to be beneficial for them.
In contrast, 25 per cent of respondents said their lives would be forever changed if they decided to reveal their own secrets, whilst 10 per cent feared sharing their secrets with their significant other would put an end to the relationship.