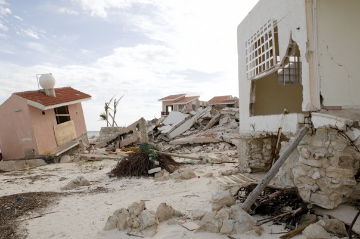 THE BODY of Simone Wood, one of the missing Britons, has been found.
She was traveling on her partner's yacht, when hurricane Odile hit. Her partner, Paul Whitehouse is still missing.
The Foreign Office confirmed that one of the Britons had died, after an extensive search of the area was launched last week.
A spokeswoman said: "We can confirm the death of a British national, reported missing along with another British national earlier this week off the coast of Mexico.
"The Embassy is working with the local authorities and consular staff are providing assistance to both families at this very difficult time."
The pair, from London and Wolverhampton, was reported missing on Friday after their yacht overturned in the Gulf of California, also known as the Sea of Cortez.
Many of the buildings in the coastal areas were destroyed and three other casualties were confirmed after the hurricane.