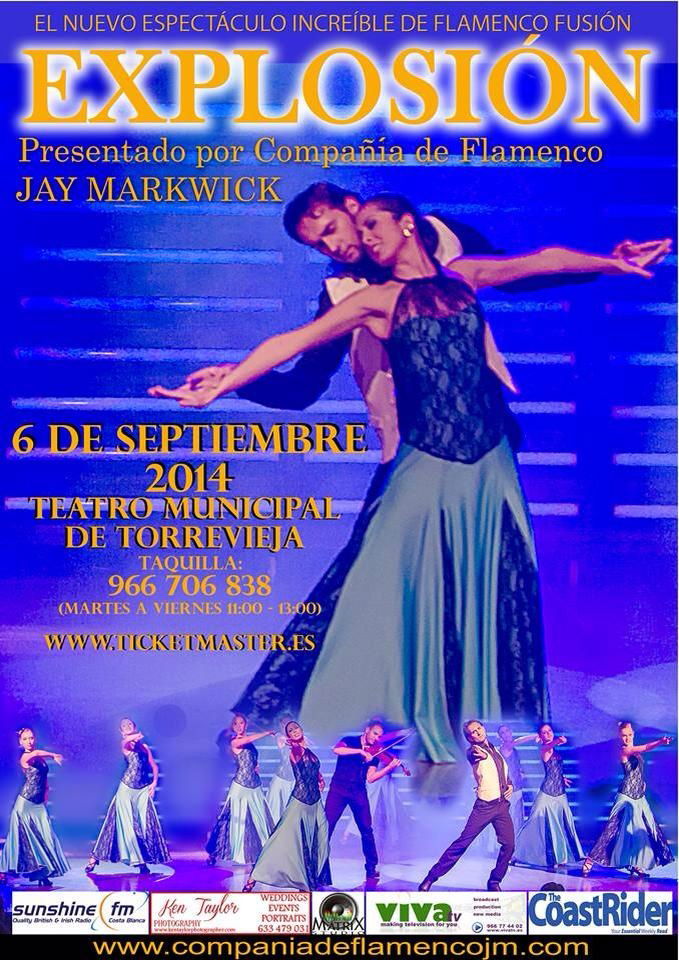 EXPLOSION; a flamenco infused theatre production choreographed and directed by Jay Markwick and featuring his dance company, has been forced to cancel their show scheduled for Saturday 6th September at Torrevieja's Municipal Theatre.
Despite having already performed at the theatre and having all the correct paperwork, the theatre now says they need more documents, which the theatre must do, but there is not have enough time to put them in place. Jay said: "This is completely out of our control so I can only apologise to everyone that wanted to come and support us at this show. It is a complete disgrace to do this to the public, and to our company; who have trained very hard and for many hours for performances like this."
Explosion is now looking for a new venue. Tickets purchased can be refunded at the theatre.