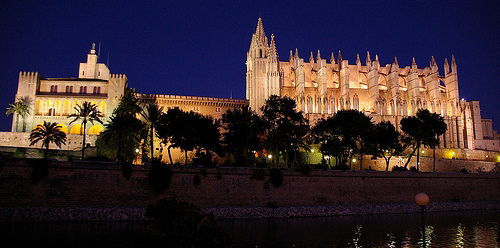 IT is a well-known fact that Spain is a foreign tourist magnet, but what cities rank higher on the list of most popular tourist destinations?
An estimated 28 million people travelled to Spain between January and June, which represents a 7.3 per cent increase compared to the same six-month period in 2013, as reported in a survey made public by the Industry, Energy and Tourism Ministry.
A whopping 6.5 million foreign tourists came from the UK (5.8 per cent more than last year), 4.6 million from Germany (an 8.8 per cent increase) and 4.2 million from France (a 10.3 per cent increase).
According to the latest hotel price index of hotels.com, Barcelona, Madrid and Mallorca are the top three destinations in Spain – followed by Tenerife, Sevilla and Gran Canaria – for tourists from France, Italy, Holland, Norway, Sweden, Finland and Russian.
The Spanish coast continues to attract a large number of foreign visitors. In fact, 15 out of the 20 most popular tourist destinations in 2014 are located on the coast. The Spanish islands also rank high on the list of preferred tourist destinations, especially Mallorca, Ibiza, Tenerife and Lanzarote.
As far as autonomous communities go, no Spanish region seems to attract as many tourists as Andalucia, closely followed by Catalonia and the Valencian Community.