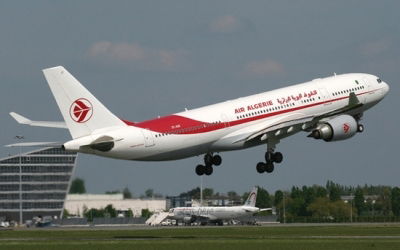 UPDATE:  A Briton was among those killed when Air Algerie flight AH 5017 crashed in Africa. 
The Foreign Office released a statement saying: "It is with deep regret that the Foreign and Commonwealth Office confirms the death of a British man onboard Air Algerie flight AH 5017. We are providing consular support to his family at this tragic time, and we ask that the media respect the privacy of those grieving". 
The death of the man was announced as soon as the first crash site photos emerged. He is understood to be named David Morgan.
The wreckage of the Air Algerie plane, that had been reported missing, was found in Mali's Gossi region, close to the Burkina Faso border.
Gilbert Diendere, a Burkina Faso army general, told the press that "the team saw no-one on site. They saw no survivors,"
The only other detail at this moment is that the plane largely "disintegrated".
The plane had 116 on board and crashed after taking off from from the Burkina Faso capital Ouagadougou en route to Algiers.
There were 110 passengers and six crew on board Flight AH 5017, reportedly including 51 French citizens.  The six crew were Spanish.
The plane was chartered from Spanish company, Swiftair.
On board were also 27 Burkina Faso nationals, eight Lebanese, six Algerians, five Canadians, four Germans, two Luxemburg nationals, one Swiss, one Belgium, one Ukrainian, one Egyptian, one Nigerian, one Cameroonian and one Malian.
An Air Algerie company source, told AFP news agency, "The plane was not far from the Algerian frontier when the crew was asked to make a detour because of poor visibility and to prevent the risk of collision with another aircraft on the Algiers-Bamako route."
"Contact was lost after the change of course."
The pilot requested for permission to alter the route due to a sand storm which started around 20 minutes into the flight, explained Burkina Faso Transport Minister Jean Bertin Ouedrago. Its seems that the stormy conditions were to blame.