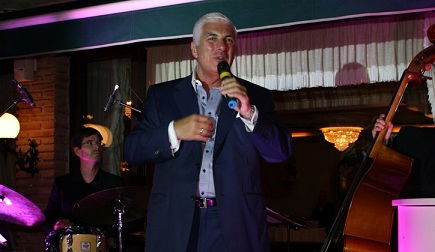 It is three years to the day since Amy Winehouse passed away from accidental alcohol poisoning in her London home. She was only 27 and her death shocked the world especially her father Mitch Winehouse.
A musician too, Mitch explains that he feels her presence everyday, especially when he is performing.
'She's standing next to me, every time I go out on that stage. She's there all right, I feel her, sense her,' Mitch told in an interview with The Sun.
He then added, 'She's in here now saying, "Just get on with it, Dad." I'm always speaking to her, all day, every day.'
The Amy Winehouse Foundation was set up by her father after her passing. Part of its many programmes includes training recovering addicts to give talks in schools, to share their experiences and warn others about the dangers of drug abuse.
'Amy loved children and through the Foundation, we will be supporting charities that help young people, especially those in need by reason of ill-health, disability, financial disadvantage or addiction. I donate all personal fees I receive for interviews and performances, to the Foundation,' he commented on his website.
Mitch released a biography in 2012, entitled Amy: My Daughter and he has a new album called But Beautiful. The proceeds from both these projects go towards the Foundation.
Back in May of this year, Euro New Weekly was the official media partner of the Villa Tiberio Children with Cancer UK fundraiser. Mitch supported the function and did an exclusive interview with EWN.
In the interview Mitch explained that he believed, 'The press were incredibly unkind to Amy when she passed away; she hadn't touched drugs for three years. They didn't know about the young girl who, while on holiday, met a homeless man on the beach in need of a hernia operation; she paid for it.'
He added, 'She was unhappy about people's suffering, about the disadvantaged.'
Today, Wednesday, the third anniversary of Amy's death, her father tweeted, 'I don't have words to express my gratitude and love to you all. You never allow us to go through this alone. Thank you. Mitch'. 
 He then added, 'We will be visiting Amy and my mum and then spending day with family and friends. Thank you for all of your messages of love. Mitch.'