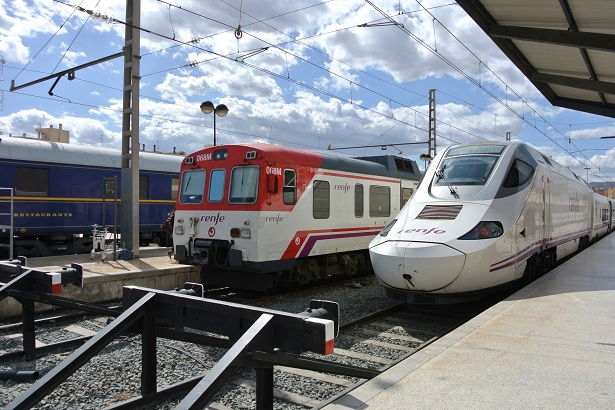 AVE travellers are impatient for the promised shuttle service between Villena and the Costa Blanca to start.
An announcement is expected this week, the Alsa coach line revealed, and the central government's Public Works ministry confirmed that the wait should soon be over.
Travellers arriving in Alicante on the high speed AVE are confronted with a problem once they alight from the train.  There is no direct onward link if they are making for Benidorm or Torrevieja and they must find their own way to the Alicante bus station.
Villena, one stop up the line before Alicante City, stepped in and offered to bridge the gap with a regular shuttle service to both resorts.
Alsa and rail operator Renfe are now tying up loose ends and the Villena service is due to start without delay.  The cost of a ticket to either Benidorm or Torrevieja has not yet been decided, but will not be more than €12, ministry sources revealed.